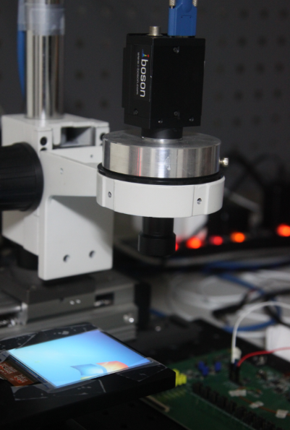 VR MPRT
Vismotion-R

Vismotion-R Hardware Specifications:
Camera Resolution: 2448X2048 Camera.
Field of View: 4.24x3.55 mm.
Measurement Area Field of View (with lens change): 4 to 17.6mm.
Minimum Measurable Pixel Size: 24 um.
Supported Measurement Sizes: 2"~16" (with lens change).
Motorized Working Height Adjustment: 5 ~15cm.
Motion Image Tracking Speed: 300mm/sec.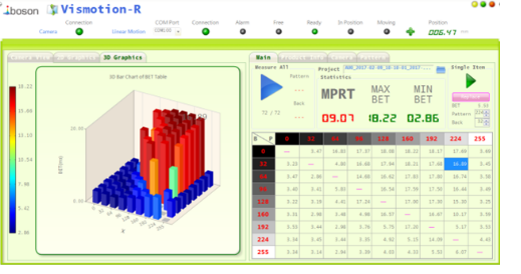 Measurement Functions:
Blur Variation Curve.
Boundary Blur Width (BEW) .
Boundary Blur Time (BET) table.
Grayscale BET Average (MPRT).

Features:
The industry's only capability to measure MPRT in smartphone systems.
Results can be retrieved for convenient analysis.
Smooth scrolling images are directly output from the graphics card using advanced software technology.